Project Manager Data
Would you like to work on impactful data & analytics projects, in a Nordic consultancy company where caring is the most important value? Our project management needs are growing, and we are now looking to add a new Project Manager into our team.
Apply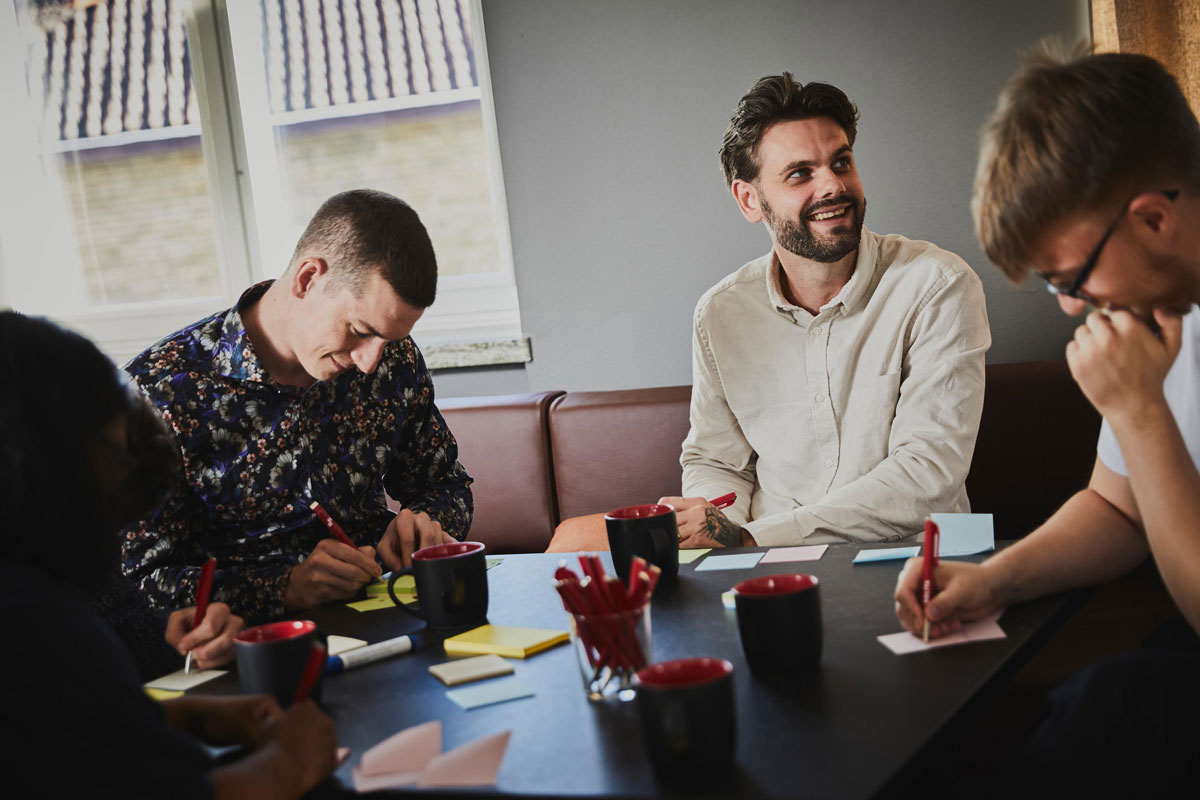 Data is one of Solita's four areas of expertise. We have more than 200 data specialists, and our knowledge portfolio contains a variety of data-related topics involving data solutions in almost all technologies, both in the cloud and on-premise. In Solita, you will be part of a team that is courageous and passionate, but at the same time easy-going.
We are focused on fast change and impactful technologies making the change possible. We employ 1,500 top-notch tech professionals across the Nordics and West Europe, of which more than 60 in Belgium and 10+ in Germany. 
As the Belgian market is a cornerstone of our growth strategy in West Europe, we are strengthening our Belgian team with new colleagues. You will be working in our Leuven or Ghent offices (Hybrid of course) where everything is in place to make your working day meaningful: coffee chats, office dogs, and apero with the colleagues at the end of the day. 
WHERE YOUR EXPERTISE IS NEEDED
Typically, at Solita the role of the data and analytics project manager includes elements of both project manager and service manager roles. Your role may include launching new projects or further developing and maintaining existing projects or provide the customer with initial support for ongoing services.
We don't have one typical solita data project. Projects can differ in multiple ways: Traditional project management, Scrum, or agile,… The duration of our projects is variable, from a few days to several years of projects. Project size varies between 2-10 consultants. Our range of technologies in use is extensive and we always seek to use the best modern tech.
WHAT WE'RE LOOKING FOR
Couple of years of experience in IT project management, preferably in data and analytics area

Knowledge of agile/scrum methods

A proactive approach and a genuine desire to help both the team and the client to succeed

Strong communication skills – you have the courage to challenge and steer the customer in the right direction when needed, in Dutch or French and English

Perseverance in long-term customer relationships

,

and understanding and insight into project management toward the goal state. You identify challenges, risks, and moments of additional sales in a timely manner

Knowledge of French or Dutch, And English
We don't expect you to be ready when you join Solita. Our local PM colleagues and the global project management community will offer peer-support whenever needed. Our Growth Academy learning and variety of projects guarantee your future development. Read Project Manager Jaakko's thoughts about the meaning of project manager role at Solita. 
WHAT WE OFFER
Challenging, impactful projects to work with

Possibility to learn and work with the latest technologies/tools

Nordic work culture of autonomy and professionalism
Individual benefit packages that suit your personal needs
Learning and career growth opportunities
Caring community of 1500+ tech expert colleagues across Northern Europe 
We believe diversity of ideas and backgrounds gives us the creativity to be successful in a rapidly changing world. In support of this, we stress equality of opportunity for all qualified individuals in accordance with applicable laws. Decisions on hiring, promotion, development, compensation or advancement are based solely on a person's qualifications, abilities, experience and performance.
INTERESTED TO HEAR MORE?
We want to hear from you and figure out together what works best for us both. Tell us about yourself and your background in your own words. Unfortunately currently we can't offer relocation for candidates outside Belgium.
Our recruitment consists of two rounds of interviews where you will meet our team and learn more about working at Solita.
If you have any questions, please contact Recruiter Liese Hennus: [email protected]