Microsoft Power Platform Developer
At Solita we are expanding our low-code business and looking for key players to be part of this journey. We want to hire Microsoft Power Platform developers to help us design and deliver high-quality solutions to our growing number of customers. You can work in our office locations (Helsinki, Tampere, Oulu, Turku, Lahti) or wherever in Finland.
Apply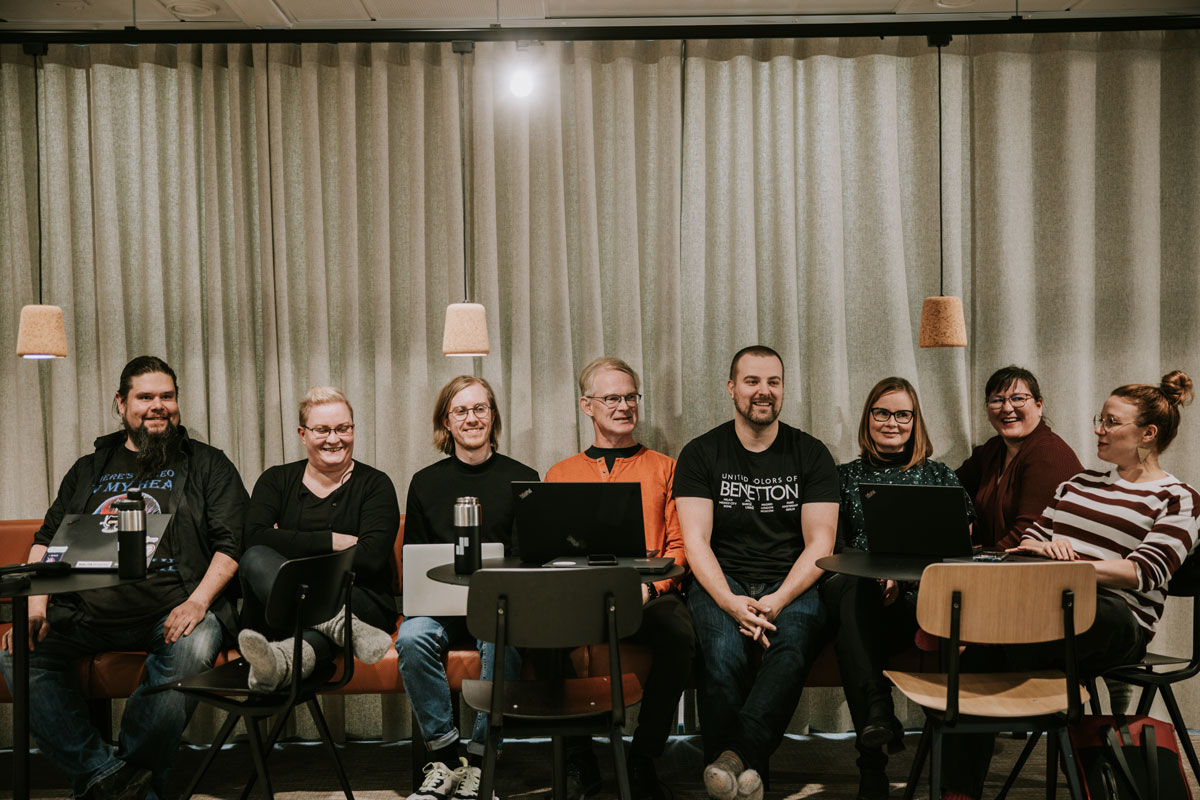 We are developing many core business systems with our customers and Microsoft Power Platform is utilized to create value fast and easily on top of current systems. We are looking for somewhat experienced developer with Power Platform experience. Knowledge and experience of Microsoft ecosystem gives a good advantage but is not mandatory. We are mostly working in environments without D365 presence.
The most important thing is that you are a fast learner and interested in different technologies and solutions. We also expect passion towards low code paradigm.
You'll be working with data engineers, data scientists, developers, architects and designers in many different kind of projects.
At Solita, we are able to provide you a safe and easy-going environment for building up your competence. You will join an easy-going team that is backed up by all of Solita's experts in software development, data, service design and cloud services. We believe that the best results come when ambitious people get to work together in an inspiring environment that fits their needs. Together with our customers and the millions of users of the services we implement, we build solutions that enable companies and our society to take sustainable leaps into the future.
Sharing knowledge is a cornerstones in our culture. We are constantly developing ourselves by sharing our expertise and best practices with other solitans. By cherishing continuous learning we make sure that we have interesting projects for the future, and also possibilities for project rotations. You get to do work in a caring and ambitious community that embraces each others' (im)perfections.
To be successful in this position, you should
Have basic understanding and/or experience of software development
Have some experience of Microsoft Power Platform. Certificates are a plus
Enjoy working in a team with other developers and architects
Feel comfortable working directly with clients
What's in it for you
The possibility to join the team at an early stage and build up your career and competence in low-code development
Challenging, impactful projects to work on – not only with dev professionals but also design, cloud and data
Our culture is self-made – trust, responsibility and maximum freedom are in the center of it. We have many subcultures in our dev community so it's easy to find your own place.
The possibility to learn and develop your skills and competence in various ways e.g. via our internal skill-communities, via more formal or casual trainings or by taking on more challenging projects
Flexible working conditions to support the work-life balance – freedom to choose when and where you work
Interested to hear more?
We want to hear who you are and what you have done and figure out together what works best for us both. Tell us about yourself and your background in your own words.
Our recruitment consists of two rounds of interviews where you will meet our team and learn more about working at Solita. You will be given the opportunity to show your skills and ask us questions. The purpose is to get to know each other better.
If you have any questions about the role, technologies or work culture don't hesitate to reach out to Jasmo +358504999337 / [email protected]