Microsoft Power Platform Developer
Have you already gathered experience with Microsoft Power Platform, and would like to continue on this road? We are expanding our low-code business and are looking for key players to be part of this journey!
Apply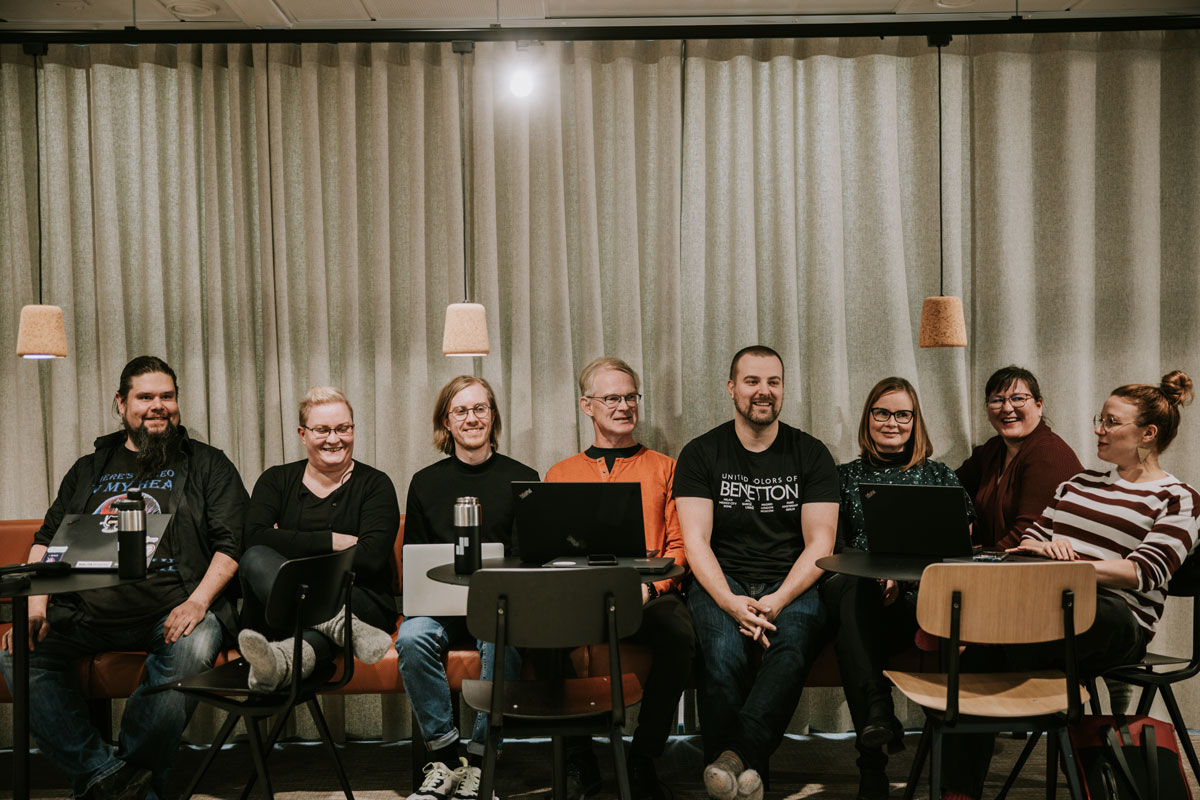 We are looking for Microsoft Power Platform -developers who have already gathered some experience with the Power Platform. You can work in Helsinki, Lahti, Tampere, Turku or Oulu, as well as remotely in other locations within Finland. What is it that we're looking for? Passionate people who want to work in meaningful projects and help others around them shine!
We are working with the core business systems with our customers. We have seen that with Microsoft Power Platform we can create value fast and easily on top of current systems. We are mostly working in environments without D365 presence.
Continuous learning is in our DNA
Solita is known as a strong competence company and we can guarantee that you will continue to learn more when you join us. You will always find someone who can teach you something new. Continuous learning is in our DNA and together we find the best way for you to develop your competencies further. For example, you can take advantage of our in-house learning paths, info sessions, code coffees, mentor programs, internal hackathons and other continuous possibilities to learn from your colleagues. By cherishing continuous learning we make sure that we have interesting projects for the future as well, and also possibilities for project rotations. After all, all we have is our people.
These qualities help you to succeed in this position
You have basic understanding and/or experience of software development

You have some experience with Microsoft Power Platform. Certificates are a plus.

You enjoy working in a team with other developers and architects

You feel comfortable working directly with clients

You are a fast learner and interested in different technologies and solutions

You have passion towards a low-code paradigm
What's in it for you
The possibility to join the team at an early stage, and build up your career and competence in low-code development.

Challenging, impactful projects to work on. Solita's projects are a combination of dev, data, cloud, and service design. The diversity of our projects also gives opportunities for continuous learning and rotation. So you don't only work with software developers but also service designers, UX-designers, cloud specialists and data professionals in cross-functional teams.

Our culture is self-made – trust, responsibility and freedom are in the centre of it. We have many subcultures in our dev community so it's easy to find your own community of like-minded people.

Flexible working conditions

to support the work-life balance – freedom to choose

when and where you work

If you want, you can do many other things too besides coding. Depending on your interest, you can contribute for example to our culture in various ways, participate in job interviews or recruitment marketing, become an expert on a specific topic, act as a people person etc. – whatever interests you the most!

Great benefits – such as choosing your own devices (you can freely choose your laptop with Windows/Linux or Apple OS, and the phone you like), massages to relax during your workdays, in-house coach to support your mental well-being, many hobby clubs, gyms (Hki and Tre), sports / culture and lunch benefit, extensive occupational healthcare and many more!
Let's talk more!
We want to hear from you and figure out together what works best for us both. Tell us about yourself and your background in your own words.
Our recruitment consists of two rounds of interviews where you will meet our team and learn more about working at Solita. You will be given the opportunity to show your skills and ask us questions. The purpose is to get to know each other better.
If you have any questions about the role, technologies or work culture don't hesitate to reach out to Jasmo +358504999337 / [email protected]