Data Visualization Consultant
Our Berlin and Munich offices are expanding! Do you want to be our future data colleague?
Apply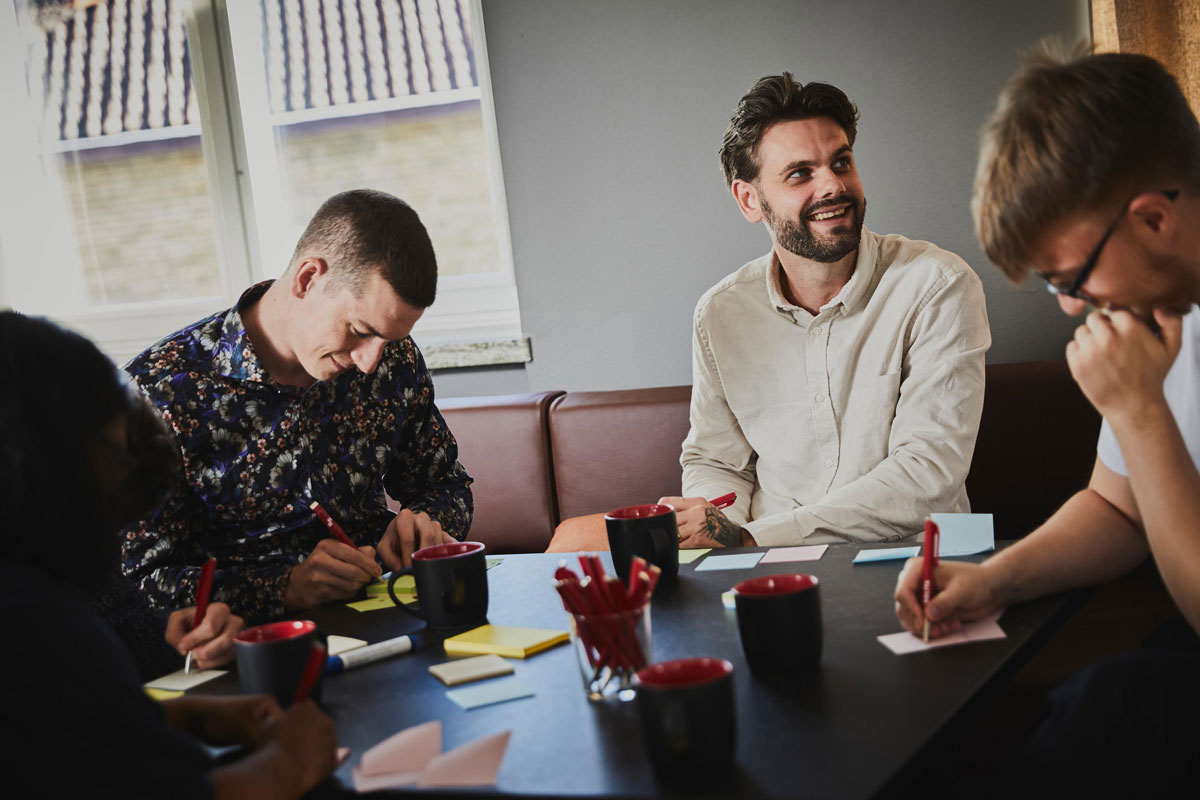 Data is one of Solita's four areas of expertise. We have more than 200 data specialists, and our knowledge portfolio contains a variety of data-related specialisations involving data solutions in almost all technologies, both in the cloud and otherwise. In Solita, you will be part of a team that is courageous and passionate, but at the same time easy-going.
We are focused on fast change and impactful technologies making the change possible. We employ 1,300 top-notch tech professionals across the Nordics and West Europe, of which more than 60 in Belgium and 10+ in Germany.
As the German market is a cornerstone of our growth strategy in West Europe, we are strengthening our German team with new Data colleagues. You will be working in our Berlin or Munich offices (Hybrid of course) where everything is in place to make your working day meaningful: coffee chats, office dogs, and apero with the colleagues at the end of the day.
What we're looking for in a candidate?
You are an experienced data professional used to working with data visualization tools in the various stages of their life cycle
Experience enables you to understand different technological setups and data-related challenges
You want to work with customers and win their trust through constructive attitude and convincing expertise
You are able and interested in guiding, training and challenging our clients in the role of a consultant and you enjoy working as a team member
Solita's values match with what you expect from the work community and what you value in your colleagues
What we offer:
Challenging, impactful projects to work with
Nordic work culture of trust, responsibility, and maximum freedom
Individual benefit packages that suit your personal needs
Learning and career growth opportunities
A community of 1500+ Tech Expert colleagues across Europe
We believe the diversity of ideas and backgrounds gives us the creativity to be successful in a rapidly changing world. In support of this, we stress equality of opportunity for all qualified individuals in accordance with applicable laws. Decisions on hiring, promotion, development, compensation or advancement are based solely on a person's qualifications, abilities, experience, and performance.
Interested to hear more?
We want to hear from you and figure out together what works best for us both. Tell us about yourself and your background in your own words.  Unfortunately, currently we can't offer relocation for candidates outside the Benelux area.
Our recruitment consists two rounds of interviews where you will meet our team and learn more about working at Solita. You will be given the opportunity to show your skills with a short assessment, and we will provide constructive feedback on the results.
If you would like to hear more about working at Solita, please contact our recruiter Pauline Roy-Malikian: [email protected]